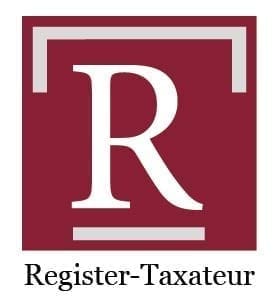 Each year, real estate is valued at a total estimated value of over EUR 500 billion. Property valuations must therefore be carried out objectively and independently by qualified valuers, acting on the basis of recognised rules and guidelines. The Netherlands Property Valuators Registry (NRVT) registers these qualified valuers.
The NRVT monitors, guarantees and promotes the independence, integrity and quality of the Registered Valuator and, as the central register of property valuers, serves the public interest in property valuations.
The NRVT registers property valuers in a personal capacity and enforces unambiguous rules of conduct and professional rules and regulations for the four Chambers (Business Property, Rural and Agricultural Property, Housing and WOZ). In doing so, the NRVT monitors compliance with the rules of conduct and professional rules and regulations and thus guarantees the quality and reputation of the registered valuers. In addition, the NRVT has its own central disciplinary system, which provides consistent, transparent and independent disciplinary proceedings for all registered valuers.
The Chartered Surveyor works in accordance with the NRVT's recognised rules of conduct and professional ethics and the EVS/IVS international guidelines. Expertise, integrity, professionalism and objectivity are important core values for the Registered Valuer.